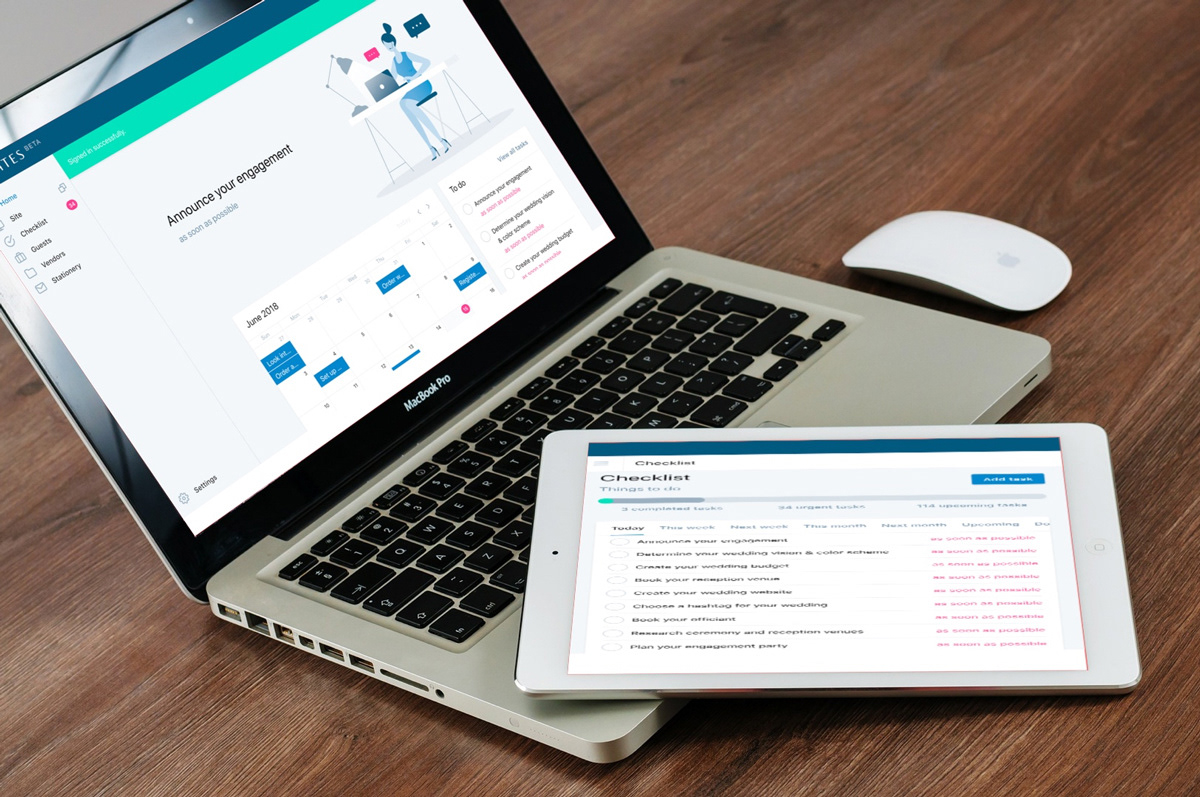 The Problem
In this time-poor era, people need ways to streamline and manage tasks. Like many happily engaged couples, who wish they had an all-in-one wedding planning tool to keep track of RSVPs, manage task delegation, and keep communications running smoothly.
WEDSITES approached us for user testing but we challenged the initial brief and conducted user research with broader user groups to identify user needs and goals.
The Solution
A blueprint for smooth and heartwarming user journey.
• Research findings
• Competitive Analysis
• Personas
• Customer Journey Map
• Strategic recommendations


Design Process
In order to create a more engaging and smoother user journey, we explored not just the role of brides-to-be, but also the grooms, maids of honour and other members of a wedding party. We took a closer look at their involvement in the planning process.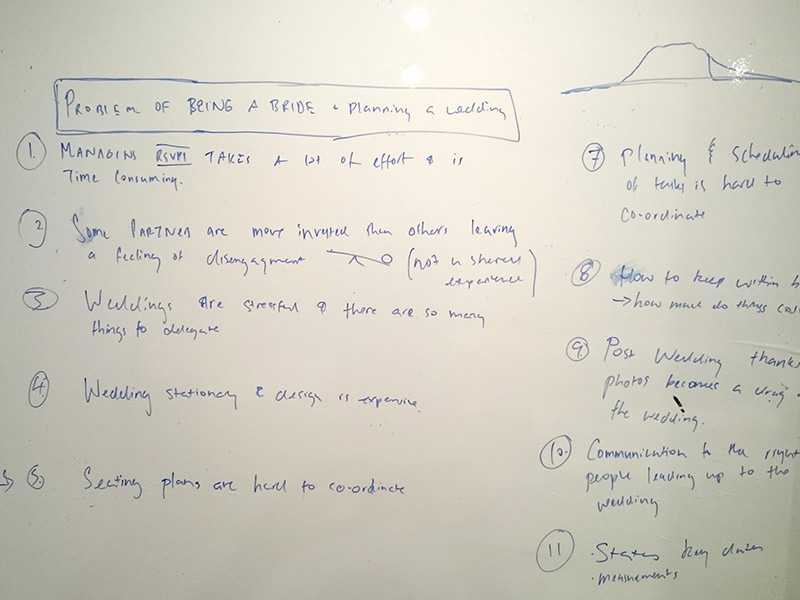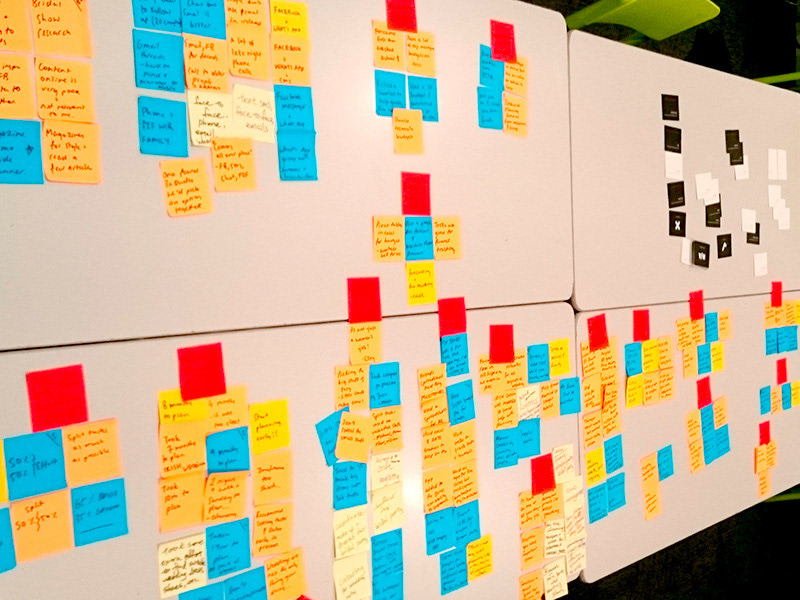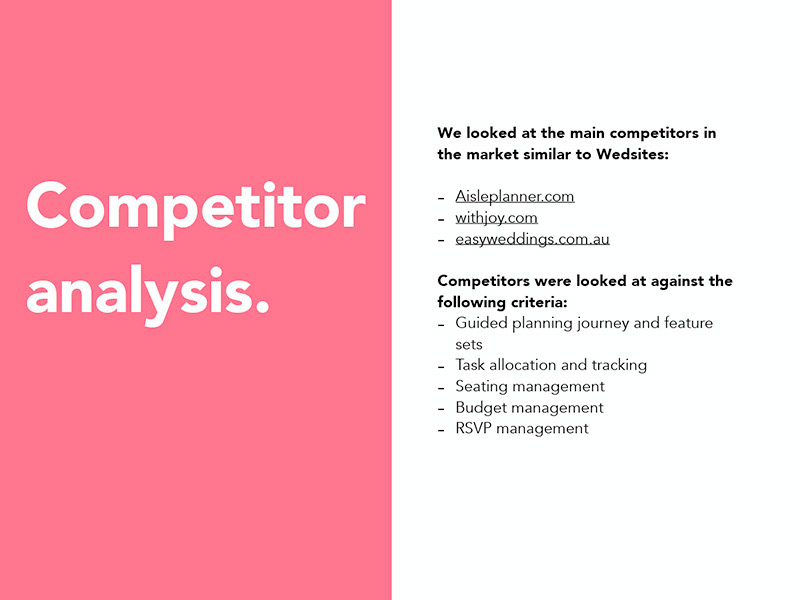 My Role
User Research, Research Findings, Personas and Competitive Analysis.
Team
Key Learnings
• Good communication are essential for effective collaboration.
• Research is vital. Keeping the other actors in mind.
• Challenge the brief if you think what the client needs is different.